Live-in local estate agents in Leytonstone and E11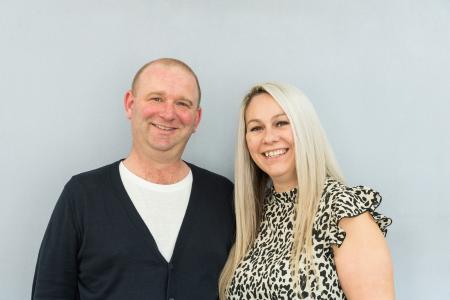 With 50 years of collective experience in property sales and lettings, Gary and Jennifer have been working as your local estate agents in Leytonstone since the late nineties.
As a husband and wife team with over 50 years' collective experience in property sales and lettings, we've been your local estate agents since the late nineties.
In 2021, during the height of the Coronavirus pandemic and its many challenges, we decided to give our team a boost, a bright new future, something to look forward to... and it was also about time Trading Places got a fresh look too, one to reflect the wonderful and vibrant local community we love so much.
Over the past two decades we've grown and evolved as people and as a business and watched the fantastic neighbourhood we live and work in do the same. So, while our core values and exceptional service standards will never change, we really hope you like our brand new look.
We're able to combine our passion for property and our deep affection for the area to help people find their next happy home. And with a fantastic mix of distinctive Edwardian and Victorian properties, charming cottages full of character, snug terraced houses and smart, modern flats, this beautiful London suburb really does have something for everyone – you just need the right support to help you find it!
Whether you're looking for a quiet and cosy home to really settle in, or a vibrant pad in the heart of the 'hubub', our local estate agents know every part of Leytonstone and the surrounding hidden gems of East London... and we promise that we'll always offer you 100% honest advice.